Human Computer Cooperation
Email Redesign






Description
Redesigning Apple Mail to feature more deliberate user participation in machine learning through microinteractions.

Timeline
4 weeks (Spring 2023)
Role
UX/UI Design, Prototyping
Team
Anna Larionova, Lisa Skibinskaya
---
Brief

The simplest occurrence can make or break your day - dropping a hat in the mud will set a chain of unfortunate events. A smile from a stranger will brighten your whole day. The interactive mundane has this power over us.

In this project we will redesign the interactions users have with desktop email clients. We will focus our attention on the power of microinteractions to make those digital chores easier, simpler, more enjoyable - and less noticeable. The goal is to move the task to the periphery, and to bring forward the delight of being able to communicate instantly across the globe.



Context


AI has become ubiquitous. We see it in our inboxes-- pre-sorted folders put our emails in Spam, Updates, or Promotions. But, as consumers, we don't really know how AI is making decisions. So when something goes wrong, people are left disempowered with no way to fix it.

As a team, we compared email habits. One of us had 19,573 unread emails in their inbox. This is a failure of the tool. So, what isn't working?



Problem


How might we empower people to keep their inboxes organized more easily?



Research: Precedents & Competitors



Currently, in Apple Mail, Smart Mailboxes and Rules are unapproachable to the average user and they require manual set up. That doesn't sound very smart, does it?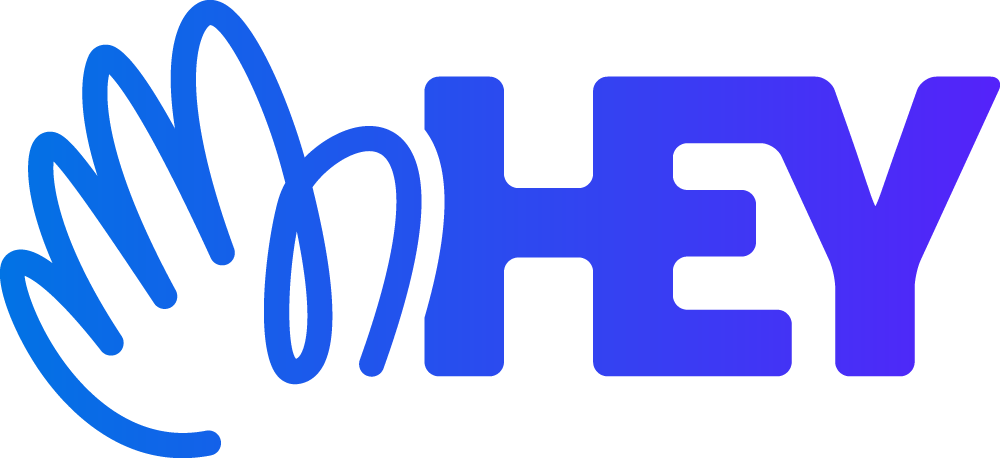 Hey is a trendy, new email client that made some fun changes to the traditional email inbox.




In particular, we like the clever categories for pre-sorted folders. On the screen is The Paper Trail which collects all your receipts, confirmations, etc.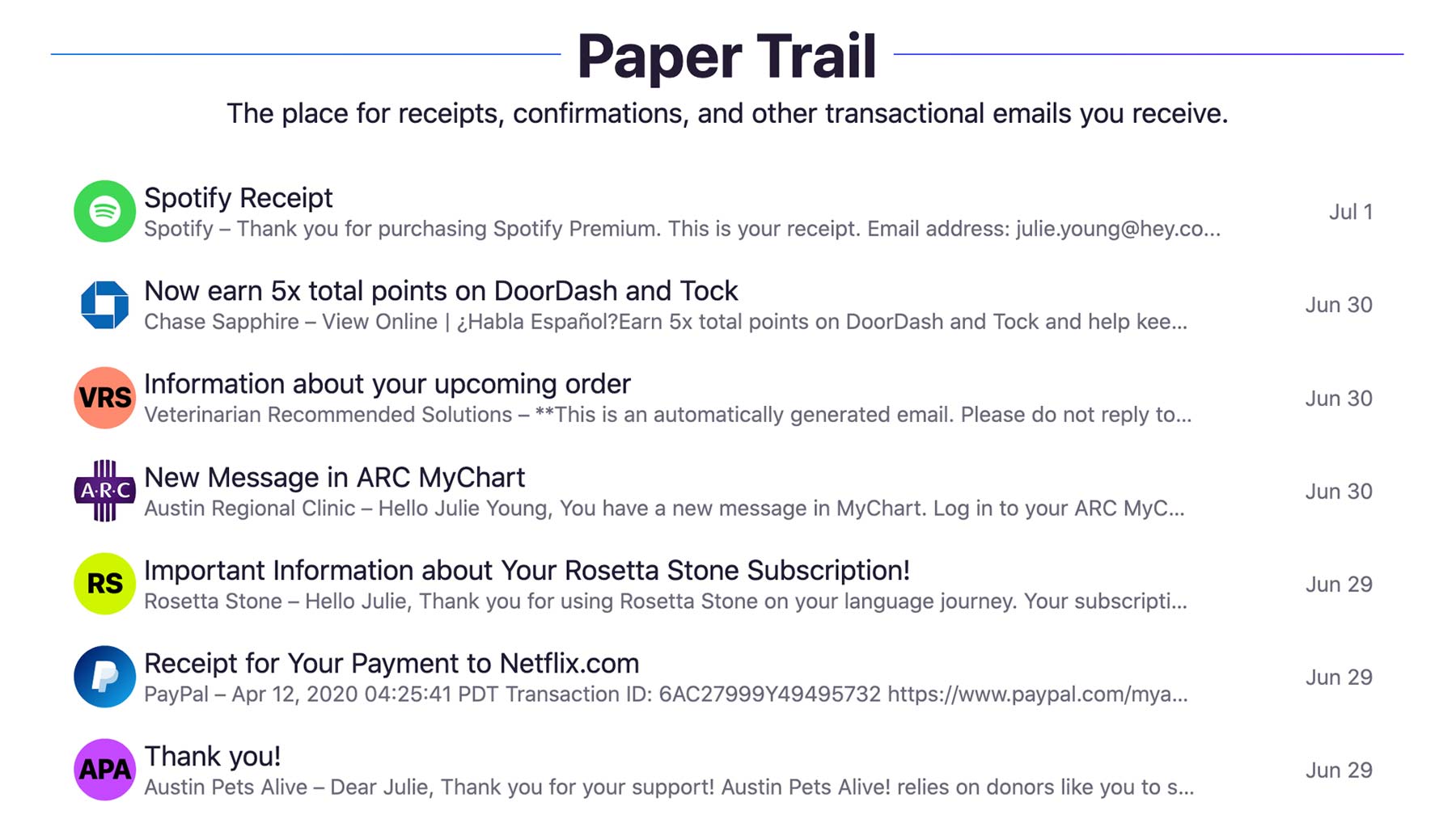 We also like that you can screen emails from new senders.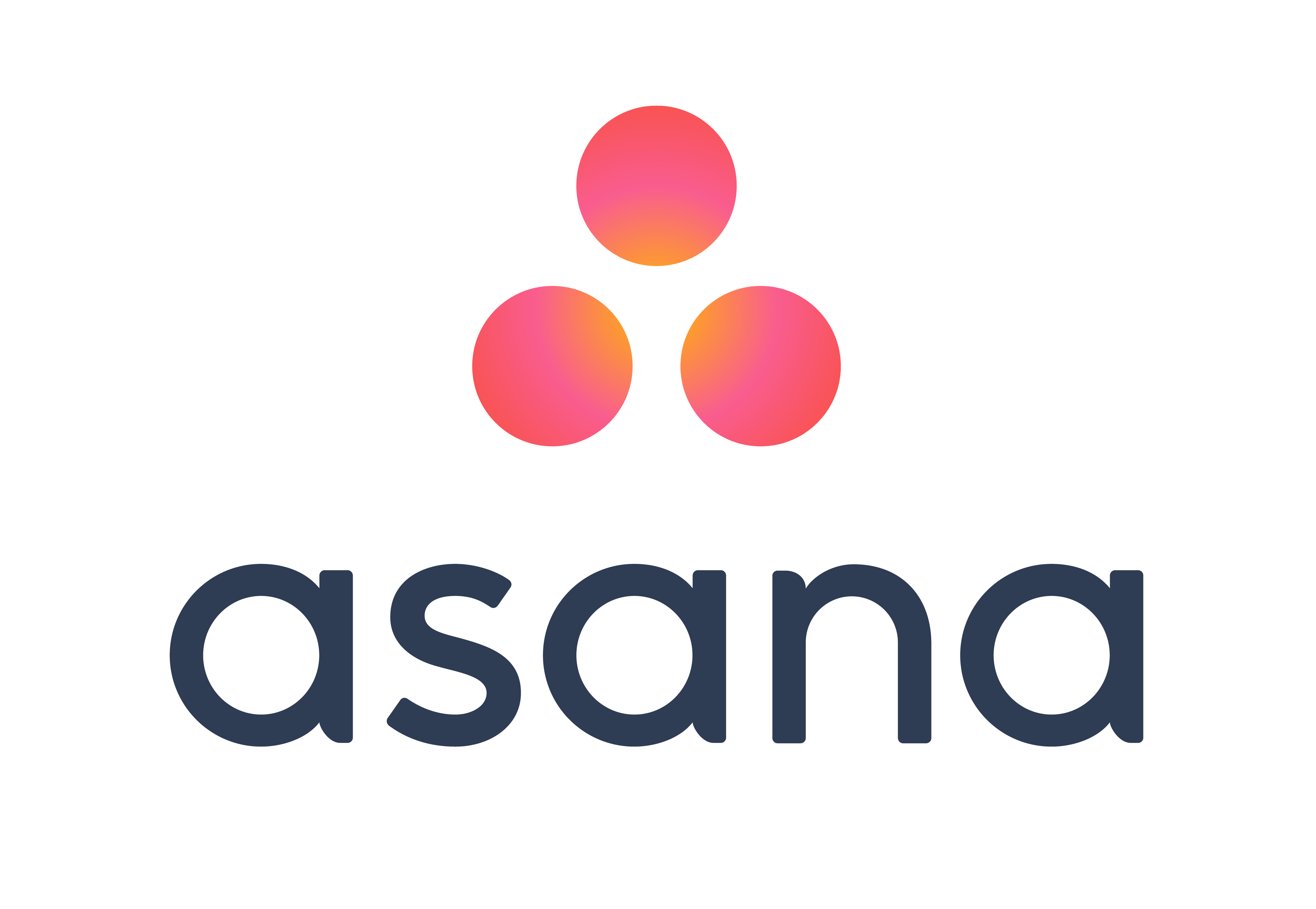 You guys are probably familiar with Asana— it's a project management tool.



What we liked here is the clear, color-coded organization of workspaces in the tool bar.
Also, when creating a new product, they display the information in digestible chunks and with helpful iconography.
We looked at Outlook as well and found that chronological delineations were a small but really nice detail to help break down the long scroll of emails.
Proposal


Create more deliberate user participation in AI training


Methods

Fine tune pre-sorted folders through Machine Learning using natural language processing (NLP) models

More pre-sorted folders to choose from
Periodically and automatically delete emails and parse through emails for expiration dates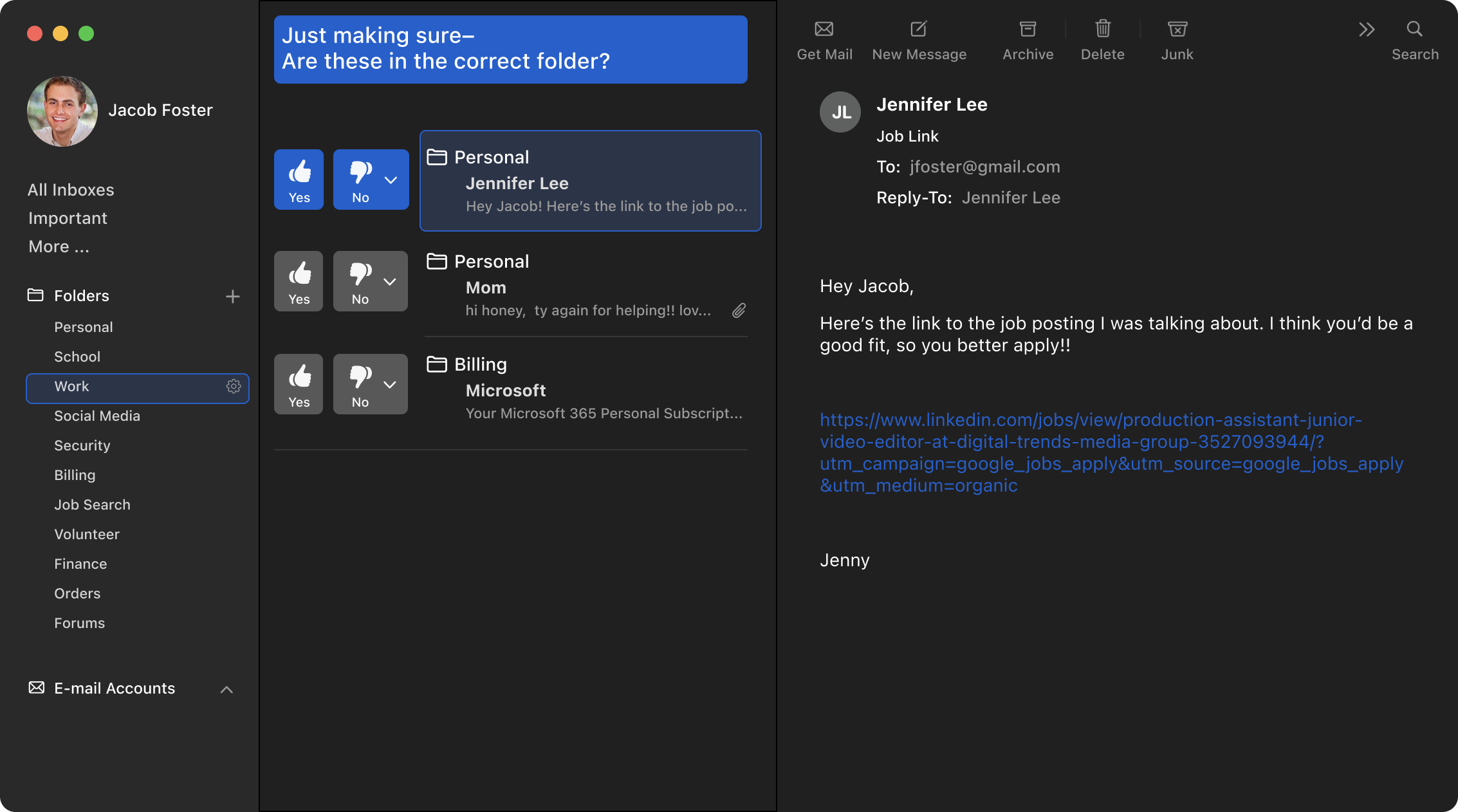 UI Designed by Anna Larionova & Lisa Skibinskaya, Prototype by Anna Larionova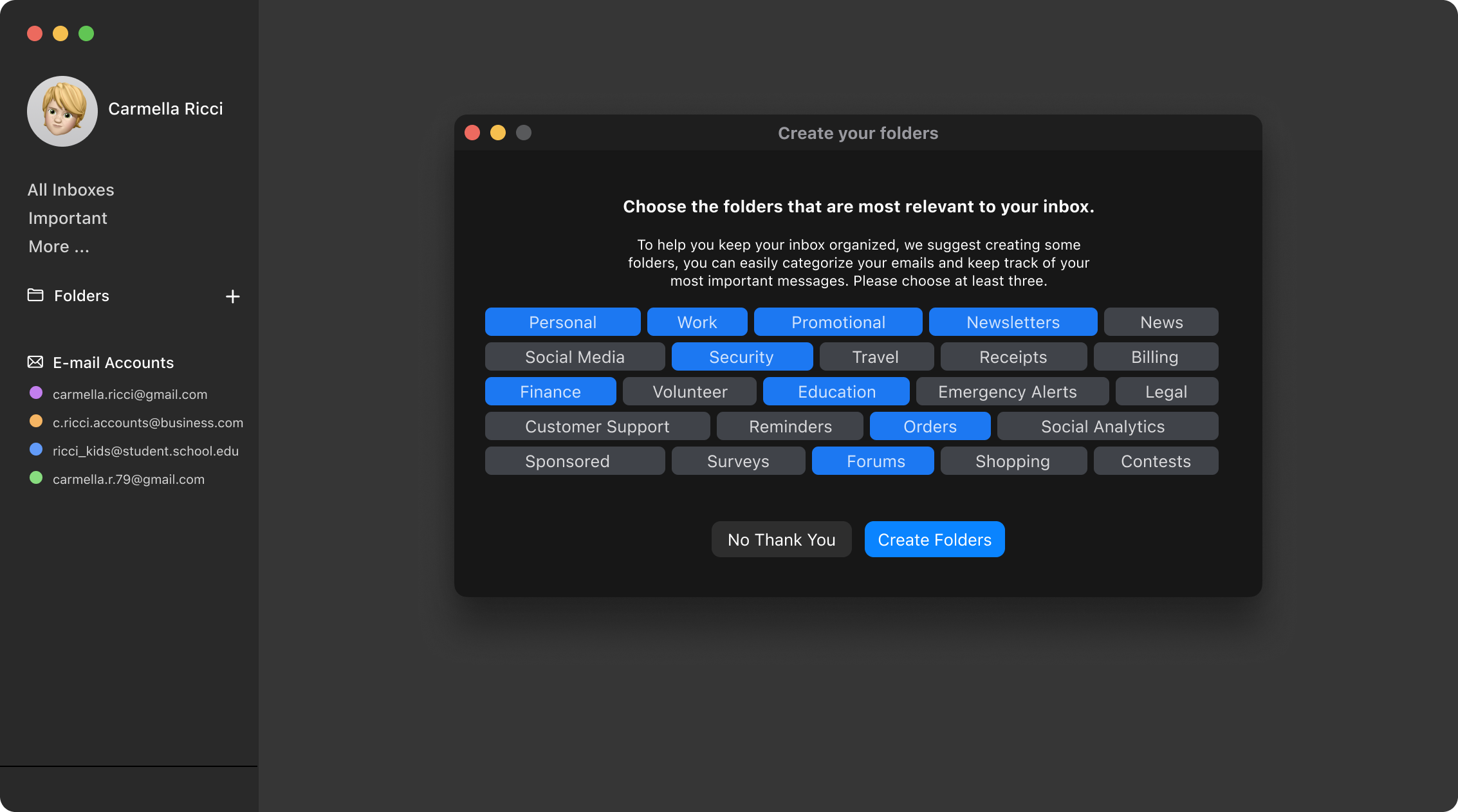 UI Designed by Anna Larionova & Lisa Skibinskaya, Prototype by Lisa Skibinskaya


Prototype︎︎︎ Delete Settings



UI Designed by Anna Larionova & Lisa Skibinskaya, Prototype by Lisa Skibinskaya
Further Possibilities


We imagine visual inbox organization being phased out entirely, and moving into Zero UI modalities. This could become especially interesting in the realm of accessibility. Currently, people with low vision have to rely on screen readers. I believe there is an enormous opportunity to consider other ways of interacting with traditionally visual content.